The Division of Water Resources (DWR), also known as the Office of the State Engineer, administers water rights, issues water well permits, represents Colorado in interstate water compact proceedings, monitors streamflow and water use, approves construction and repair of dams and performs dam safety inspections, issues licenses for well drillers and assures the safe and proper construction of water wells, and maintains numerous databases of Colorado water information.  
The Division of Water Resources will administer the waters of the State to maximize lawful beneficial use, ensure that dams and water wells are properly constructed and safe, and provide information about water resources to the public.
The Division of Water Resources' Goals, Principles and Statutory Responsibilities are outlined in the 
Job Opportunities, Equity, Diversity & Inclusion
The Department of Natural Resources (DNR) believes that an equitable, diverse, and inclusive workplace is one where all employees and community partners, whatever their gender, race, ethnicity, religion, national origin, age, sexual orientation, gender identity, citizenship status, education, disability, socio-economic status, or any other identity, feel valued and respected.  Learn more about DNR's Wildly Important Goal (WiG) for Equity, Diversity & Inclusion.    
When a DWR job opportunity is announced, the complete job description and details for applying are found on the State of Colorado Jobs Website.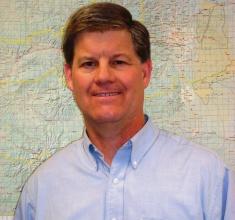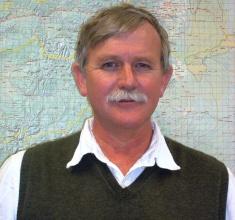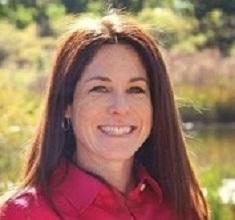 State Engineer / Director
Kevin Rein was appointed to the position of State Engineer and Director of the Division of Water Resources by Governor Hickenlooper on July 13, 2017.  Kevin has worked at the Division of Water Resources since 1998 as a Team Leader and Chief of Water Supply, and most recently as the Deputy State Engineer for intrastate water supply and water court matters.  Kevin directs the performance of the division's responsibilities, which include administration of water rights in Colorado, issuing well permits, performing administrative approvals for water use, administering programs that ensure the safety of dams and the safe construction of water wells, and providing information and education resources to the public. Prior to coming to the Division of Water Resources, Kevin worked in utility engineering, business automation consulting, and water resources consulting.  Kevin is a native of Colorado and a graduate of Colorado State University.
Mike Sullivan was appointed Deputy State Engineer on September 30, 2008. Mike has worked for the Division of Water Resources for over 13 years, most recently as Division Engineer for the Rio Grande Basin responsible for administering all water supplies in the basin while also working as the Engineer Advisor on the Rio Grande and Costilla Interstate Compacts. Before coming to the Division of Water Resources, Mike worked in environmental consulting including emergency response and long-term cleanup of hazardous chemical releases. Early in his career, Mike was a Water Resource Engineer for a metropolitan city working on raw water acquisitions and engineering studies. Mike is a native of Colorado and is a graduate of the Colorado School of Mines. Mike's experience with interstate compacts will be invaluable as he heads up overview of all interstate compacts for the state of Colorado. One of the major duties of the Deputy State Engineer is to ensure compliance with the state's numerous interstate compacts. The position will also operate as the Chief Operating Officer for the Division and oversee all daily operations of the agency.  
Tracy Kosloff, Deputy State Engineer, oversees the Intrastate Water Supply Development and Litigation Section & the Hydrogeology Section. This position directs and supervises the review & engineering evaluation of substitute water supply plans, water court applications, well permit applications, subdivision water supply plans, & other water supply-related activities; as well as critical hydrogeological investigation activities in the Hydrogeology Section. This position also provides general support to the State Engineer in water administration matters around the state and provides a point of contact for the Colorado General Assembly on legislative matters related to water administration.